The COVID-19 pandemic hit the South African quick-service restaurant sector hard and fast. Customer visits began drying up, then disappeared as we went into a series of lockdowns. Customer interaction as we had always known it suddenly changed dramatically, and restaurant franchisees were left feeling stranded.
The challenge franchisees faced was to remain connected to their markets. The solution lay in data. By leveraging the wealth of data information available to them, franchisees were able to gain a deep understanding of their customers, allowing for better business insights and better strategic decisions while driving growth.
Understanding customer app usage
There's absolutely no doubt about it – in today's incredibly fast-paced digital age, mobile apps are an integral part of the quick-service restaurant industry. Everyone from Generation X through the Millennials to Gen Alpha now orders online through their chosen ordering app or website – it's just a fact of life. With the help of data reports, quick-service restaurant franchisees are able to gather information to identify trends, such as the most popular times of day for ordering, the most frequently ordered items and the most common payment methods. Armed with this information, franchisees are able to make strategic decisions about when to staff their restaurants, what items to feature on their menus, and how to optimise their payment processes.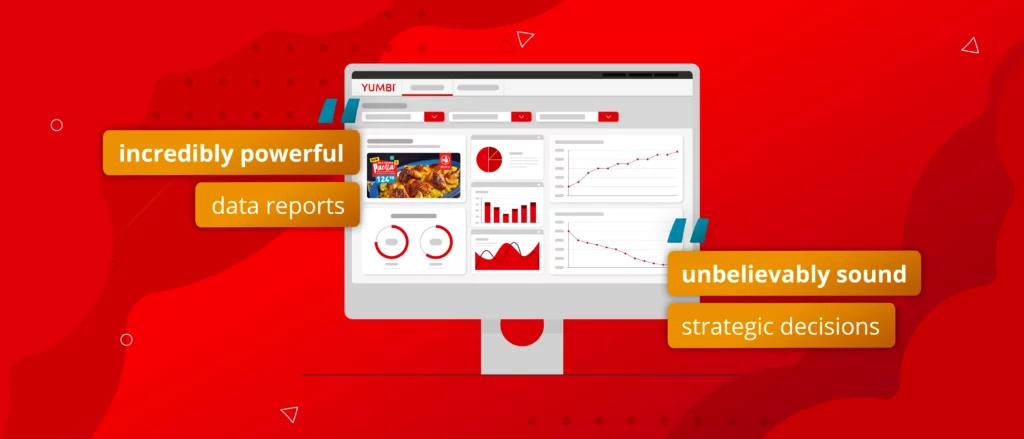 Tracking orders
By understanding how customers place their orders, franchisees can quickly identify which channels are most effective at driving sales. For example, if a franchisee notices that a large percentage of its orders are placed across the duration of a specific event (like an international cricket series), it can choose to invest more heavily in traditional (e.g.: TV) or digital/online advertising – or it might tailor some special deals and promos in an effort to create more hype and excitement around an event for its market. The point here is that it becomes so much easier, (not to mention more effective), to marry both strategic thinking to creative thinking.
Identifying meal purchases
Once again, this information can be used to develop targeted marketing campaigns and promotions that are tailored to the specific preferences of different customer segments. For example, if a franchisee identifies that a particular menu item is especially popular among younger customers, it may choose to feature that item in a social media campaign that targets that demographic.