To-Go
Contactless ordering and payment that cuts the wait
Talk to Sales
Scroll down
Quick and easy ordering
Let your customers experience quick, easy ordering and hassle-free, contactless payments for more convenience than ever before while you upsell and increase basket size.
FEATURES:
Quick customer order process with menu add-on options
BeHeard integration
Fast mobile sign-in and payment
To-Go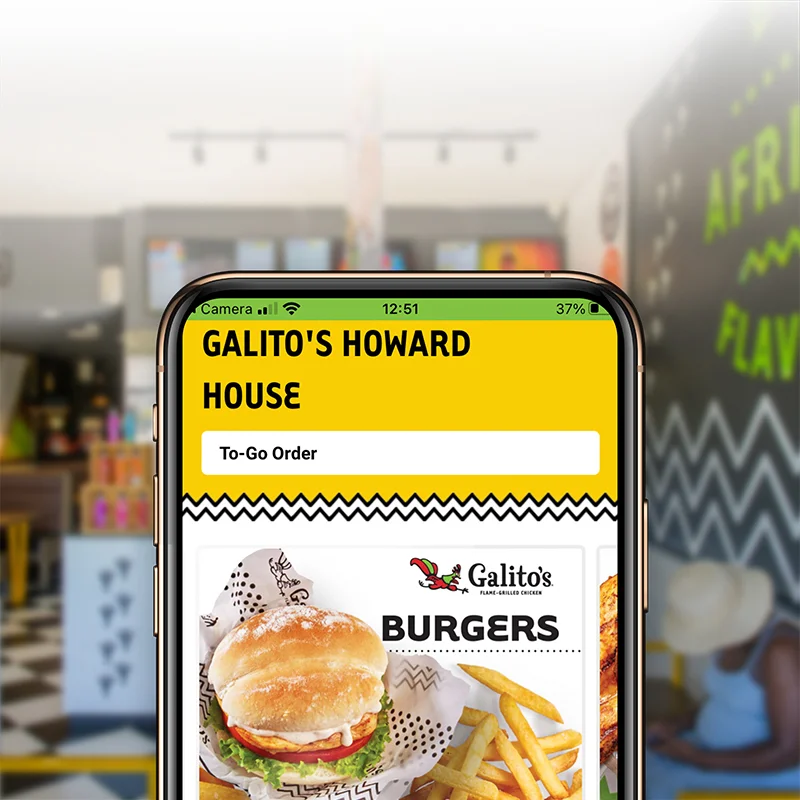 In and out ordering and payment in an instant
Fast food service just got faster with To-Go. With To-Go, your customers are in and out in a flash thanks to little to no wait times and instant contactless payments. This is convenience at its finest which even offers customised ordering for customers. To-Go is a great self-service offering that doesn't require any expensive hardware that needs to be maintained - it works automatically on both Android and IOS mobile devices. The result for your quick-service restaurant is repeat orders and increased profits.
Download Brochure
Upsize and upsell
It's been repeatedly proven that customers who use a contactless self-service ordering platform increase their basket size on average 30%. You can rely on To-Go as your go-to basket upsize tool, thanks to its customer-centric design and appeal – giving your staff more uptime to concentrate on quality service.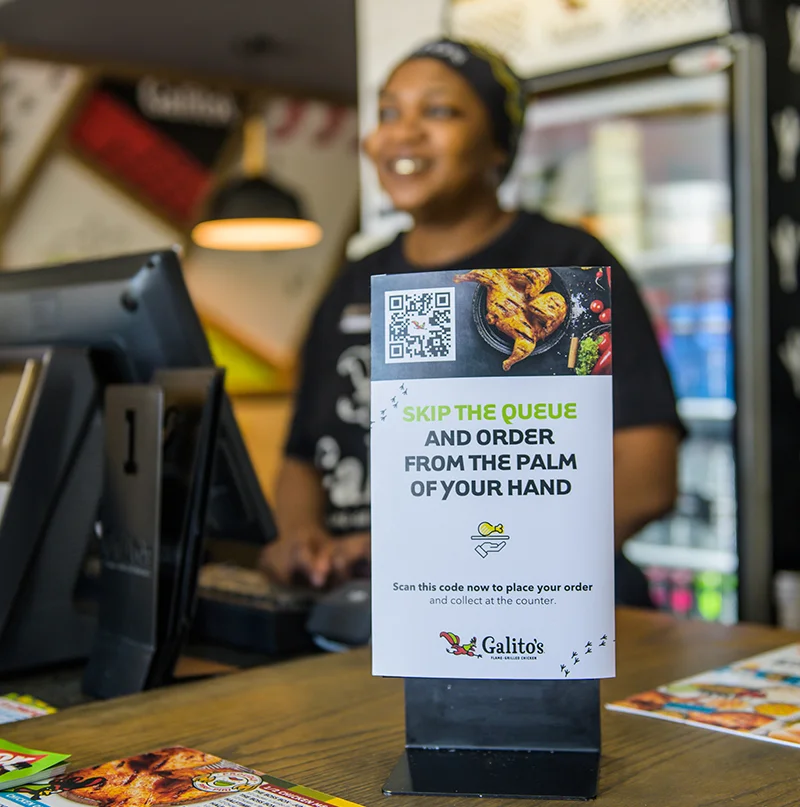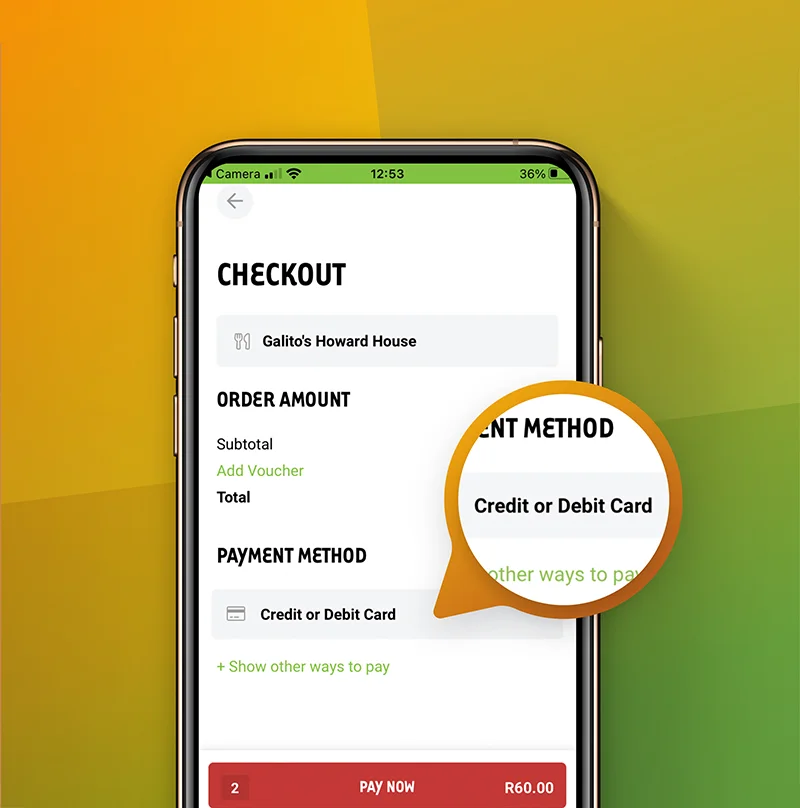 Real-time customer benefits
Effortless menu browsing: A unique QR code seamlessly launches your web or app screen enabling the ordering process and preventing lengthy in-store queues.
Contactless, quick and easy payment: Customers can pay at the counter or prepay for orders via the app/website using a saved credit card.
Fast sign-in on mobile: Retain customer contact info, share promos and new menu items, gather valuable customer data.
Favourites: Repeat users are shown their favourites, making the order process fast and convenient.
Data-rich customer insights
Customer contacts/info: once walk-in customers have registered, you now have their contact details, allowing you to communicate with them and learn their ordering behaviours.
Direct POS integration: If supported, Dine-In can be directly integrated into your Point of Sale when configured.
Customer feedback: Customers can rate their experience through BeHeard if they've subscribed, giving you the ability to provide swift responses if needed.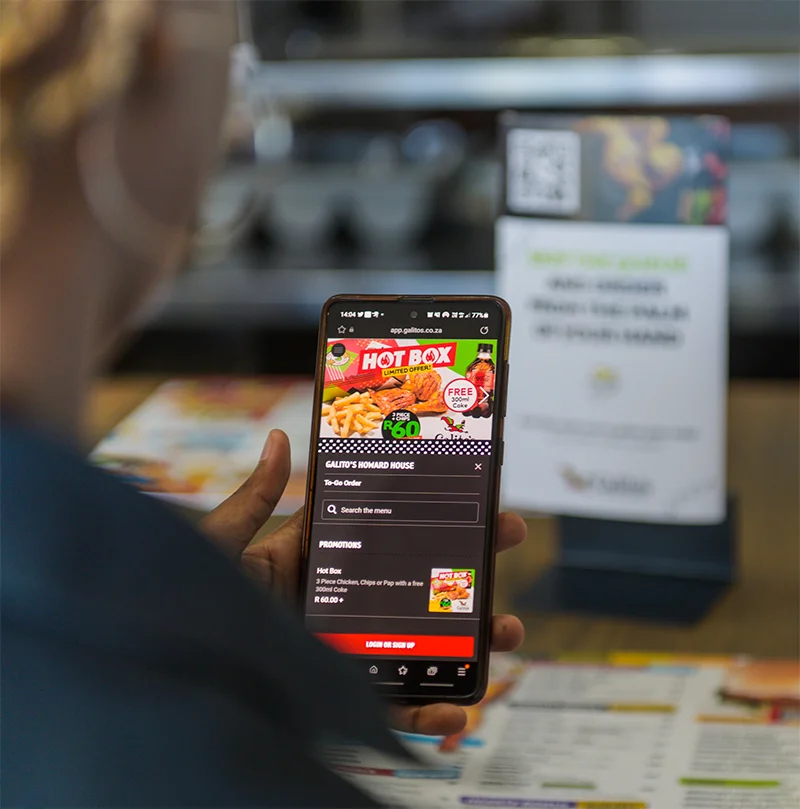 What our clients say
About using to-Go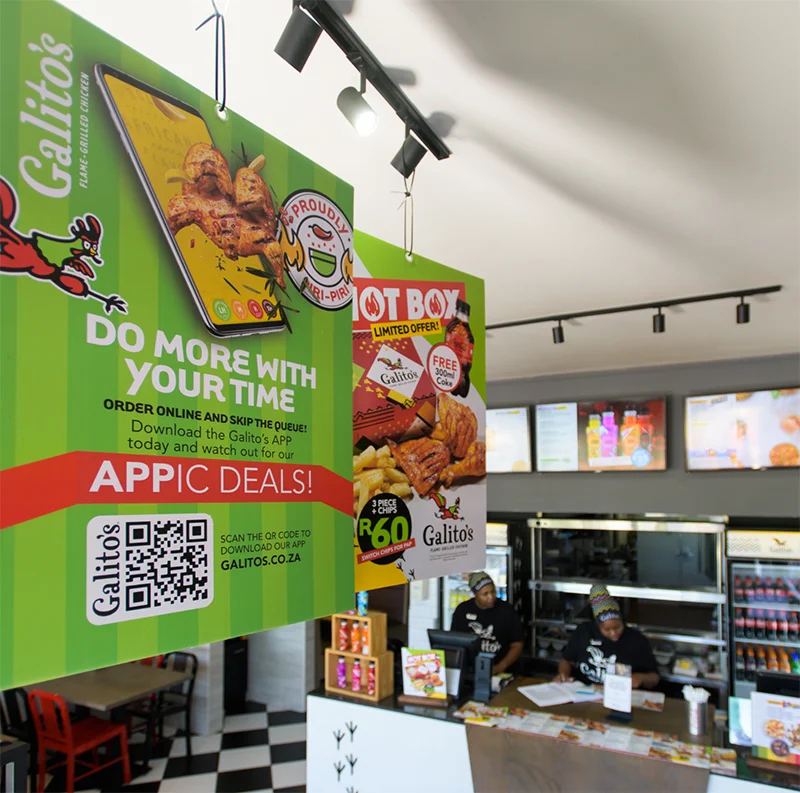 Instead of forking out capital to install expensive computer hardware that will enable walk-in and sit-down customers to place their orders themselves, we can now offer them a solution where they can literally do the same - but from the palm of their hand.
– Ingrid Potgieter | Delivery & Project Co-ordinator – Galito's
Related Products
Find more YUMBI either way!