The way people eat has changed dramatically since Covid. Online ordering and food delivery is no longer just for fast food but for top-quality restaurant meals. The ready-to-eat food delivery global market has more than doubled since 2017 and is worth an estimated $150 billion.*
Taking restaurant orders online isn't a "nice to have" anymore. Instead, it's an essential ingredient in increasing your profitability and keeping up with customer expectations. But how do you get customers to know they can order online from your restaurant? Here are 7 simple, but effective ways to promote your online ordering service.
Link up to an online food ordering app
Online ordering apps such as the YUMBI platform make it fast, easy and convenient for your customers to place their orders. Choosing a provider that can gather customer data from each transaction is important to gain valuable insights to enhance your offerings and communication with end-users.
2. Promote your mobile app
From an awareness perspective, promoting your app to potential customers who already order online via the web is the lowest hanging fruit. Some valuable customers may be pleasantly surprised to learn that they could skip the queue to order from you by using an app. Or, better yet, have their meal brought to their front door.
Mobile food delivery apps offer attractive retention mechanics to keep customers returning. Consider these value propositions when marketing an app to potential customers: :
Skip the queue: Order online for collection in-store
Save time: Have your meal delivered to your door
Stay in the know: Get notified of special offers and deals
Online-only deals: Sign up for access
Get a free voucher: Valid on your first online order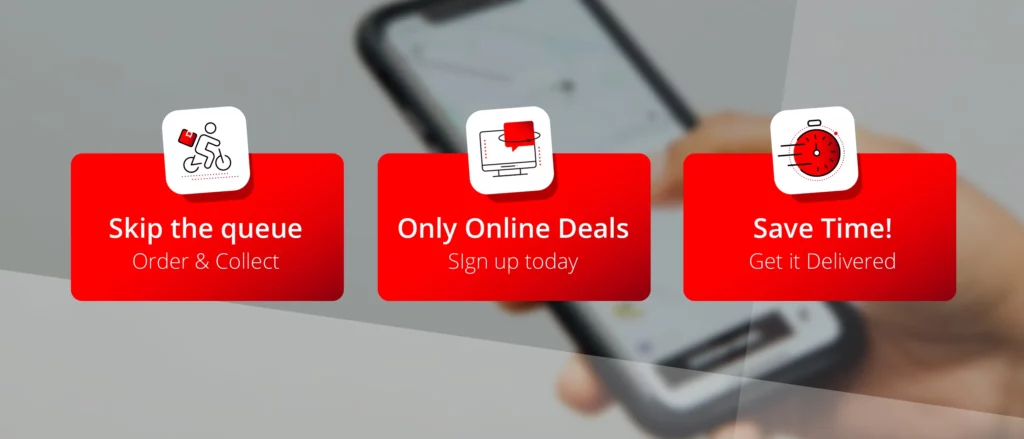 3. Advertise on your website
Any easy and effective way to create awareness and drive traffic to your online ordering platform is by linking it from your website. Create a visible purchasing button as one of the first things your customers see when visiting your website.
4. Advertise in your restaurant
Another easy way to create awareness is by promoting your online ordering service to existing customers who frequent your restaurant through in-store media such as pull-up banners, leaflets, tent cards, or on receipts. This type of marketing is very effective because the people you are communicating with are already your customers, so their intent to purchase is already high.
In addition, you can print extra leaflets for distribution to homes and offices in the area.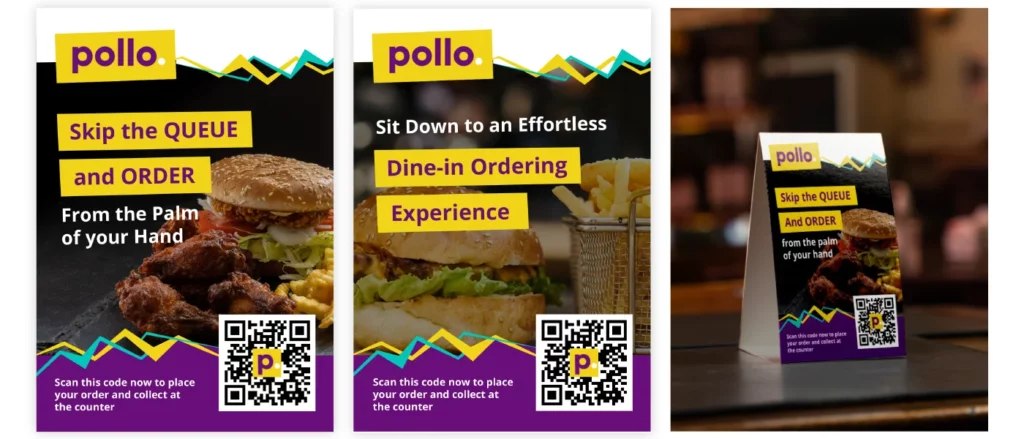 5. Be seen on Google
Google is often the first go-to for customers looking to order "takeout near me." That's why it's essential to be listed on Google My Business (GMB). If you're not already there, follow this easy guide to set up your restaurant. Once you're listed, add your online ordering system so customers can click the link directly to begin ordering. You can also share online specials or updates.
6. Share on social media
Facebook is a great social media platform for highly targeted ads so that you reach your particular audience. For example, you can target users by location, demographics and interests.
7. Special offers and discounts
Special offers and discounts are a compelling incentive to order online or to choose your restaurant, for example, offering a free drink with a meal or a voucher code on an order. YUMBI's robust vouchering system can control costs, franchise remittance, redemption rates and mitigate the risk of fraudulent behaviour.
Scale your business, grow revenue and gain invaluable insights into your customers with YUMBI's online ordering platform. For more information, visit our website.
*McKinsey & Company September 2021